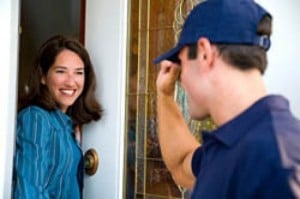 Need to get rid of bed bugs? Phoenix Bed Bug Expert offers guaranteed bed bug treatment and extermination. Bed bug treatments come with a one year warranty.
We have been in the bed bug industry for 4+ years and have helped thousands of Valley residents get rid of their bed bugs through our guaranteed treatments.

Bed Bug Treatment Options – Heat & Chemical
There are two different treatment options when it comes to eliminating bed bugs, either through the use of heat or chemicals. Below the treatments are covered in more detail.
Bed Bug Heat Treatment
Heat kills all stages of bed bugs including adults, nymphs, and eggs with just one treatment
Non-toxic, non-chemical approach that penetrates mattresses, wall cavities, and other hard to reach places
One treatment is all it takes – then your bed bugs are gone
One year guarantee – if bed bugs return, you are protected with our warranty
All bed bugs are 100% eliminated following treatment, providing instant relief
Bed Bug Chemical Treatment
This method kills all bed bugs and bed bug eggs within 30 days in most cases
Treat entire home – chemical spray penetrates everything from baseboards to furniture to home furnishings, ensuring all bed bugs come in contact with chemical
Detailed treatment ensuring all cracks and crevices in furniture are treated
Bed bugs are instantly killed once they make contact with the chemical
To request service, just give us a call at 623-202-7924 or fill out our online estimate form. Below we have provided additional information about bed bugs.
Commercial Bed Bug Treatment in Apache Junction AZ
In addition to residential homes, we also provide 100% guaranteed commercial bed bug treatments to apartment complexes, office buildings, hotels/motels, nursing homes, senior living facilities, assisted living facilities, sober living and rehab facilities, and more.
Avoid Health Risks Of Bed Bug Bites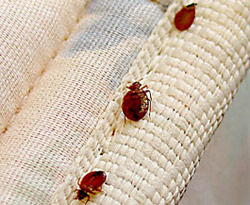 As bed bugs are tiny creatures, they might be infesting your bed and mattress without you realizing it. However, as these insects feed on the blood of animals one needs to pay attention to bites or itchy marks that might develop on their skin as evidence of being bitten.
The bite marks from bed bugs are not harmful, but one can develop rashes due to itching and irritation that they feel on their skin due to such bites.
These bugs usually come out at night and feed on human blood.
There are some precautionary measures you can take. If you are unable to check and ensure that bed bugs are present in your bed, mattress or surrounding areas, you need to protect your skin, hair and even wear socks while sleeping at night. This is obviously a short-term solution to avoid getting bites, but you should also contact a bed bug exterminator to get the infested area inspected and addressed by a professional.
Our professional bed bug exterminators can help you address the problem early. By providing an in-home bed bug inspection, we will be able to see how many rooms these bed bugs have spread to and recommend a treatment based on your infestation level.
The methods used depend on the kind of infestation found, but the two we offer is a heat treatment and chemical/pesticide treatment.
Hygienic measures also need to be adopted in order to prevent the occurrence of bed bugs. It is also recommended that bed linen is cleaned with hot water and dried on high heat after.
If you are facing bites and rashes from bed bugs, do not delay to contact an exterminator. Call us at 623-202-7924 for a free estimate and inspection.
"Excellent customer service and a job well done. Will be referring to all my friends and family. We need more service like this, thank you Anthony"

Rating:5 of 5
Sincerely, Jeremy R.