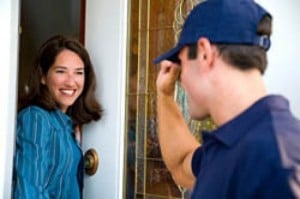 Need to get rid of bed bugs? Phoenix Bed Bug Expert offers guaranteed bed bug treatment and extermination. Bed bug treatments come with a one year warranty.
We have been in the bed bug industry for 4+ years and have helped thousands of Valley residents get rid of their bed bugs through our guaranteed treatments.

Bed Bug Treatment Options – Heat & Chemical
There are two different treatment options when it comes to eliminating bed bugs, either through the use of heat or chemicals. Below the treatments are covered in more detail.
Bed Bug Heat Treatment
Heat kills all stages of bed bugs including adults, nymphs, and eggs with just one treatment
Non-toxic, non-chemical approach that penetrates mattresses, wall cavities, and other hard to reach places
One treatment is all it takes – then your bed bugs are gone
One year guarantee – if bed bugs return, you are protected with our warranty
All bed bugs are 100% eliminated following treatment, providing instant relief
Bed Bug Chemical Treatment
This method kills all bed bugs and bed bug eggs within 30 days in most cases
Treat entire home – chemical spray penetrates everything from baseboards to furniture to home furnishings, ensuring all bed bugs come in contact with chemical
Detailed treatment ensuring all cracks and crevices in furniture are treated
Bed bugs are instantly killed once they make contact with the chemical
To request service, just give us a call at 623-202-7924 or fill out our online estimate form. Below we have provided additional information about bed bugs.
Commercial Bed Bug Treatment in Avondale AZ
In addition to residential homes, we also provide 100% guaranteed commercial bed bug treatments to apartment complexes, office buildings, hotels/motels, nursing homes, senior living facilities, assisted living facilities, sober living and rehab facilities, and more.
Costs And Benefits Of Bed Bug Extermination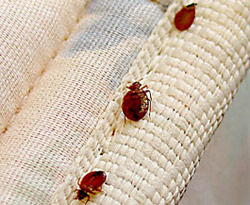 Though many homeowners may hesitate to call the experts to exterminate bed bugs or locate them, there are several reasons why you should call. Often it is difficult to locate their place of infestation as bed bugs are hard to see with the naked eye and they do not come out during the daytime.
Inspection by experts
When you suspect an infestation of bed bugs in your home, it would be wise to call in the professionals. They would then be able to detect bed bugs using different methods and tools. In most cases, a bed bug inspection is offered for $50 but is applied as a credit if you go through with treatment.
When infestation is found in a certain area, the professionals are trained to look into other nooks and crevices as well. Only after they determine the extent of your bed bug infestation would they proceed to use different extermination methods.
Thorough and effective bed bug extermination options
While small infested areas can be treated with a chemical treatment, more severe infestations may require a heat treatment (or a combination of both).
Whether you decide to go with a chemical spray or a bed bug heat treatment, you will have to follow the preparation that is required for an effective treatment. There is a different preparation sheet depending on if you go with a chemical spray or heat treatment. The main advantage of the heat treatment is you get instant relief from bed bugs. The day we would treat is the last day you deal with any bed bugs.
If you are in need of bed bug extermination, call us at 623-202-7924 for a free estimate and inspection.
"I was absolutely mortified when I found out I had bed bugs. Anthony really put my mind at ease with the heat treatment. Professional, top notch service! Highly recommend to anyone going through this nightmare!"

Rating:5 of 5
Sincerely, Desire L.