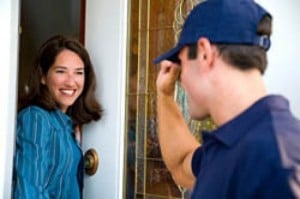 Need to get rid of bed bugs? Phoenix Bed Bug Expert offers guaranteed bed bug treatment and extermination. Bed bug treatments come with a one year warranty.
We have been in the bed bug industry for 4+ years and have helped thousands of Valley residents get rid of their bed bugs through our guaranteed treatments.

Bed Bug Treatment Options – Heat & Chemical
There are two different treatment options when it comes to eliminating bed bugs, either through the use of heat or chemicals. Below the treatments are covered in more detail.
Bed Bug Heat Treatment
Heat kills all stages of bed bugs including adults, nymphs, and eggs with just one treatment
Non-toxic, non-chemical approach that penetrates mattresses, wall cavities, and other hard to reach places
One treatment is all it takes – then your bed bugs are gone
One year guarantee – if bed bugs return, you are protected with our warranty
All bed bugs are 100% eliminated following treatment, providing instant relief
Bed Bug Chemical Treatment
This method kills all bed bugs and bed bug eggs within 30 days in most cases
Treat entire home – chemical spray penetrates everything from baseboards to furniture to home furnishings, ensuring all bed bugs come in contact with chemical
Detailed treatment ensuring all cracks and crevices in furniture are treated
Bed bugs are instantly killed once they make contact with the chemical
To request service or bed bug inspection, just give us a call at 623-202-7924 or fill out our online estimate form. Below we have provided additional information about bed bugs.
Commercial Bed Bug Treatment in Chandler AZ
In addition to residential homes, we also provide 100% guaranteed commercial bed bug treatments to apartment complexes, office buildings, hotels/motels, nursing homes, senior living facilities, assisted living facilities, sober living and rehab facilities, and more.
Bed Bug Elimination Requires an Expert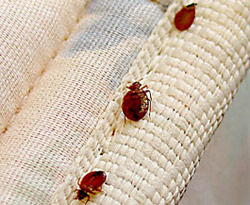 Even if bed bugs might not seem like much of a problem, if your bed or mattress is infested with them along with other areas of your bedroom, you will not be able to take self-treat.
Once a bed bug infestation has occurred, it is not possible to simply vacuum them up and purchase some special spray from Home Depot or Lowes. The bed bugs are resistant to the store-bought chemicals and since the bed bugs are tiny and lie in crevices of the beds or make homes inside mattresses, it becomes nearly impossible to get rid of them without the help of a professional exterminator.
The problems bed bugs bring
The insects feed on your blood as you sleep and leave a small rash like bite marks on your body. These become itchy and can be uncomfortable. The female bugs reproduce quickly as you would be unable to find their infestation area of your untrained eye or their eggs.
Do not try ordinary store-bought pesticides on them
Pesticides that are meant for killing insects of different kinds (even ones made specifically for bed bugs) will not work effectively on bed bugs. General pesticides will certainly not work and only make the bed bugs move to another area and infest a new area. That increases their living area in your home even more.
Get help from a bed bug extermination expert
Do not hire just a general pest control company, you need a company that specializes in bed bug extermination.
A bed bug expert will first inspect the affected areas in order to figure out the extent of the bed bug infestation. In most cases only one treatment is needed and will be 100% effective, but a follow-up inspection can be performed to ensure complete removal of the infestation.
If you are looking for instant relief on the same day of treatment, a bed bug heat treatment is the type of treatment you are looking for. We heat the enture home to temperatures that will dehydrate all bed bugs and eggs that same day. No need to wait for the 30 days required with chemical treatments.
If you are in need of bed bug extermination, call Phoenix Bed Bug Expert at 623-202-7924 for a free estimate and inspection.
"Tony did an amazing job! He was very thorough and explained every step to us. I would highly recommend Phoenix Bed Bug Expert!"

Rating:5 of 5
Sincerely, Becky L.