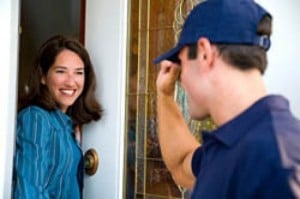 Need to get rid of bed bugs? Phoenix Bed Bug Expert offers guaranteed bed bug treatment and extermination. Bed bug treatments come with a one year warranty.
We have been in the bed bug industry for 4+ years and have helped thousands of Valley residents get rid of their bed bugs through our guaranteed treatments.

Bed Bug Treatment Options – Heat & Chemical
There are two different treatment options when it comes to eliminating bed bugs, either through the use of heat or chemicals. Below the treatments are covered in more detail.
Bed Bug Heat Treatment
Heat kills all stages of bed bugs including adults, nymphs, and eggs with just one treatment
Non-toxic, non-chemical approach that penetrates mattresses, wall cavities, and other hard to reach places
One treatment is all it takes – then your bed bugs are gone
One year guarantee – if bed bugs return, you are protected with our warranty
All bed bugs are 100% eliminated following treatment, providing instant relief
Bed Bug Chemical Treatment
This method kills all bed bugs and bed bug eggs within 30 days in most cases
Treat entire home – chemical spray penetrates everything from baseboards to furniture to home furnishings, ensuring all bed bugs come in contact with chemical
Detailed treatment ensuring all cracks and crevices in furniture are treated
Bed bugs are instantly killed once they make contact with the chemical
To request service, just give us a call at 623-202-7924 or fill out our online estimate form. Below we have provided additional information about bed bugs.
Commercial Bed Bug Treatment in Fountain Hills
In addition to residential homes, we also provide 100% guaranteed commercial bed bug treatments to apartment complexes, office buildings, hotels/motels, nursing homes, senior living facilities, assisted living facilities, sober living and rehab facilities, and more.
History of Bed Bugs & Infestations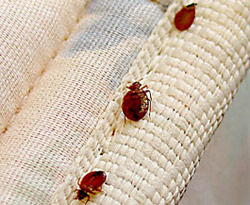 There are interesting stories about bed bugs and the early methods that were adopted to exterminate them. These date back to early records when sanitation measures were poor and bugs were numerous.
As bug inspections and extermination methods were not developed, bed bugs were known to exist in colonies inside beds and mattresses. Historical preventative measures were primitive and the infestation was more common as the bugs easily traveled from one place to another through bed linen and clothing as well as luggage and purses.
Extreme treatments in the 18th century
Exterminating treatments that started in the 18th century were extreme such as filling gunpowder in bed cracks and setting them on fire. In order to prevent infestation different wood varieties were used in the making of wood such as sassafras wood.
As precautionary measures, beds were doused in arsenic as well as boiling water or with sulfur powder. Travelers would move beds away from walls when they suspected hotel rooms to be filled with bed bugs. The legs of beds were set in pans containing oil. Others used pyrethrum powder to dust sheets which prevented bugs from biting.
Bed bug treatments in the 21st century
Today, we definitely are not filling gunpowder in bed cracks and setting them on fire. There are much safer and effective methods of extermination, like a chemical/pesticide spray or a bed bug heat treatment.
What's the difference between the two? In short, it's the time it takes to see results.
A chemical spray is 100% effective but it can take up to 30 days to take fully exterminate your infestation. During this 30 day period, you will experience bites as each bed bug must come in contact with our pesticide before dying. Also, any bed bug eggs will have to hatch and come in contact with the same pesticide.
A heat treatment is a more expensive treatment option, but you get immediate relief from bed bugs the same day we treat. A heat treatment is able to dehydrate all bed bugs and eggs on the same day of treatment, leaving your home bed bug free.
If you are in need of bed bug extermination, call Phoenix Bed Bug Expert at 623-202-7924 for a free estimate or schedule a bed bug inspection.
"Didi came out to our house to treat bed bugs. His response time was very quick. His attitude and service were both amazing. If ever in need of bed bug service Didi would be the one to call."

Rating:5 of 5
Sincerely, Michael S.