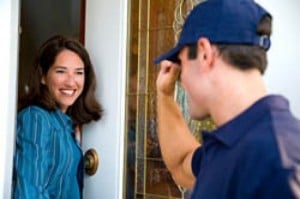 A bed bug inspection is a perfect option if you are not quite sure if you have a bed bug infestation. A trained bed bug professional can help you with this.
With our bed bug inspection service, a Bed Bug Expert will thoroughly inspect your residential or commercial property for any evidence of bed bugs.
Bed bugs are extremely small and hard to find, but because we only specialize in bed bugs we can provide a superior service compared to other general pest control companies. We can also provide advanced treatments such as a heat treatment that general pest companies do not have the equipment for.
Our Scottsdale Bed Bug Inspection Process
All of our Phoenix Bed Bug Experts are trained to inspect homes and businesses for any evidence of bed bugs. For example, in a home we will search areas like mattresses, couches, nightstands, dressers, and other common areas.
These are indicators that we use to show signs of a bed bug infestation:
Live Bed Bugs: This is the most obvious sign that you have a bed bug infestation. They are often found around beds so they can remain close to their source of food
Fecal Spots: Bed bug poop appears as clusters of tiny spots on your bed. The droppings consist of digested blood, so they will no longer be red once they dry
Bed Bug Skins and Casings: Bed bugs shed their skin many times as they grow, and they leave shells where they hide. Another indicator of a bed bug infestation
Residential & Commercial Bed Bug Inspections
We have treated both residential and commercial properties for bed bugs. Whether you own a home or operate a hotel, hospital or other business, we can assess your situation and recommend the best way to treat it with a pesticide spray or heat treatment.
We do not treat any other pests besides bed bugs. Because of our experience and exterminating hundreds of bed bug infestations every year, we are much better than any other general pest control company.
We have hundreds of reviews across the web, click here to read our reviews.
What to Expect After Our Bed Bug Inspection
Once we have inspected for bed bugs, our Bed Bug Expert will have a much better idea of your specific situation and will recommend the best bed bug treatment method for your infestation.
If evidence of bed bugs were found, our Bed Bug Expert will recommend the best treatment option for your infestation – a chemical/pesticide spray treatment or a bed bug heat treatment. We are also able to provide 1-room heats while chemically treating the rest of the house which can save you hundreds of dollars while still providing instant relief in the most infested room.
Both treatments are 100% guaranteed to work. The main difference between the two treatments is the amount of time it takes before the entire bed bug infestation is eliminated. The chemical route will take up to 30 days because all bed bug eggs must hatch and walk across our applied pesticide/chemical.
With the heat treatment option, you will receive instant, same-day bed bug eradication along with a one year warranty. Our chemical/pesticide treatment comes with up to a six-month warranty. If you find any bed bugs during your warranty, call us and we will retreat.
Questions About Our Bed Bug Inspections?
If you have questions about our Scottsdale bed bug inspection service that was not covered please give us a call at 623-202-7924 or send us an email.
Bed Bug Customer Testimonials
"I'm happy to recommend Anthony and his company Phoenix Bed Bug Experts. He is a true master of his trade. He has completely taken care of any pest problems we have had. Thanks Anthony, your service is great!"

Rating:5 of 5
Sincerely, James L.
view more testimonials…